Ever since the evening that Rudy Gobert announced that he was Covid-positive, the NBA was quick in its response to shut down games, and eventually postpone the season. The following days gave us more players from the league (and other sports) who were also sick. In a matter of days, pay per head solutions and their sportsbooks were having less and less sports events to cover. The sports betting industry was soon in shambles.
And while bettors were slowly becoming worried about their available gambling options, the industry was slowly adjusting to the tide. And as you should never underestimate the ways on how bookies make money, new options were made available.
Reshaping the Sports Betting Industry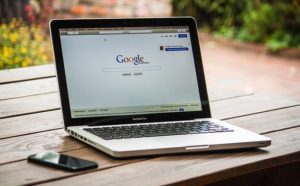 Of course, a lot of bookies have already been running their sportsbooks online for the past few years. Shifting to an online platform helps bookies manage their business better, and allows for their players to have a more enjoyable experience. Many are still traditional in the sense that they prefer going to casinos and retail sportsbooks to gamble. But now, people are forced to lean on technology for everything. From paying bills to ordering food, the way we survive and interact with the world has gone digital.
The NFL Draft is a shining beacon of hope for sports bettors everywhere. The NFL plans to continue as scheduled, barring complications. They held the 2020 NFL draft online, with a well-implemented program that enabled the league's teams to draft their newest players.
Sports Betting Online- a Future Normal
Of course, sports betting for this all happened online. Even though the betting handles have dropped by as much as around 75% in some markets, mobile gambling is up. More and more people are looking for odds online, and pay per head bookies are filling in the demand.
While the sports world will remain a live, in-person sport, some things will change after the pandemic. Big crowds may be prohibited, and games will have more streams and views from online or through live tv. As for gambling, online sportsbooks are giving the public a safe and secure place to enjoy their betting activities. In more ways than one, the current landscape of the world has made even the gambling industry reliant on technology.