The sports betting industry in the US is rapidly growing, and more online operators want to be visible. Learning how to be a bookie is becoming more and more common. Similarly, the demand for pay per head bookie service providers are also increasing. And these pph sportsbook and individual sportsbook software give regular people the chance to be part of the industry. One such developer has gone as far as to question the Intralot sports betting contract in Washington, DC.
DC resident Dylan Carragher is a software developer who designed his own mobile betting app. He was hoping to bid on the contract for the District of Columbia. However, he questioned, and took to court, the fact that Intralot was awarded the contract, without bidding on the project.
Sports Betting Contract on Hold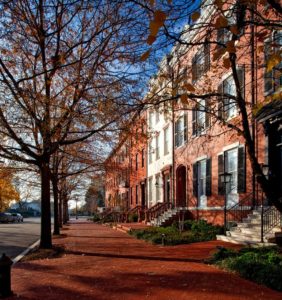 And his complaint has merit, as DC Superior Judge Joan Zeldon has ordered the contract of Intralot to be paused. The contract in question is a 5-year contract worth $215 million. Its first payment is on October 1, which will also be put in hold.
Acoording to the suit filed by Carragher, the District has a Home Rule Act, which requires a competitive bidding process. However, the betting legislation of the district surprisingly gave exemption to Intralot. And this is an issue known locally as Intralot has been getting a lot of favors over the years.
The restraining order that was granted will be good for two weeks. Meanwhile, a hearing has been set on October 1 for Carragher's motion for a preliminary injunction. Intralot has also been in the news lately for using local partner Veterans Services Corp, which turns out to be a shell company that has no employees in the district.
The current plans for Intralot to have a mobile betting service by January 2020 may be in jeopardy. The company's contract also ends at the end of September, so this whole controversy is getting more confusing than ever.