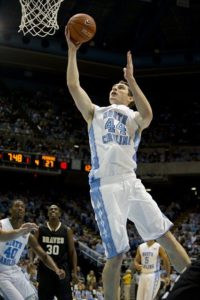 You are missing out on potential profit if your pay per head sportsbook does not offer college sports. While football season is over, we still have basketball to keep your players busy. And there is none more exciting in college ball than March Madness.
What exactly is March Madness? This is basically the NCAA Men's Division 1 tournament that is held around March each year. The tournament is composed of 68 teams who will play a single elimination, seven-round tournament. The last round in March Madness is known as the Final Four. This period alone gives every bookie pay per head the opportunity to earn money from taking wagers for each game, and for futures as well. Its best if you take note of the calendar so you can start fixing your NCAA basketball odds for March Madness. If anything, you should already be taking in wagers for futures bets.
March Madness Schedule
Selection Sunday will happen on March 15. On this day, the selection committee will announce the whole bracket, all teams and seeds. From there, we will have the following game schedule:
First Four, will be on Tuesday and Wednesday from March 17-18.
Round 1, will be on Thursday and Friday, March 19-20.
Round 2, will be on Saturday and Sunday, March 21-22.
Sweet 16, will be on Thursday and Friday, March 26-27.
Elite 8, will be on Saturday and Sunday, March 28-29.
Final Four, will be on Saturday, April 4.
Championship Game, will be on Monday, April 6.
This will be a very busy month for most Bookie PPH sportsbooks, with 67 games spread over 21 days. As a bookie, its your job to understand how the NCAA basketball runs, so you can properly plan for the upcoming tournament. This will be the biggest and busiest period aside from the NBA playoffs in US basketball. This would be a great opportunity for you to amp up your sportsbook and give your players the best college sports betting experience.