The Golden State Warriors are one of the top teams in the NBA, but their future does not look to bright. Are they going to follow the footsteps of the Lakers having a disappointing season last year? Let's see what has happened and why the NBA Odds change for one of the most popular basketball teams people bet on.
Every pay per head bookie who offers basketball betting will have action on current games, as well as futures bets. And in the first half of the year, the Warriors were one of the top teams with the best odds to win a championship this season.
NBA Odds Change Due to Injuries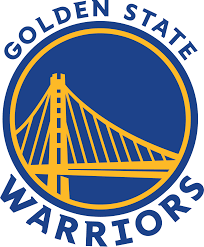 Of course, the best pay per head bookie will also be tracking the league's teams to look for any changes. Unfortunately for the Warriors, things are not looking so well. Steph Curry, the team's star point guard, will be out due to a broken left hand. And with the superstar out, the team's chances to win the NBA Finals for the fourth time over a span of six seasons is practically vanishing.
The Warrior's odds on winning the title have changed to 100-1 after the news broke out of Curry's injury. Prior to the start of the season, they were at 8-1. No one knows how long Curry will be out, but he will definitely need months to recuperate. But what is particularly painful for the team, is that Curry is not the only injured player. Klay Thompson has an ACL injury. Kevon Looney has neuropathy, and add the adductor strain of Jacob Evans. All this has happened between the pre-season and 5 games into the current 2019-2020 season.
Many wonder if this means that the Warriors will be out of the running soon. If you update your bookie software, you can see, in real time, how swift the lines are shifting, especially for futures bets.  As for the Warriors, this will be an opportunity for their younger and newer players to step up and learn well. It will be a very competitive season, and their trial by fire will either lead the team into disaster, or emerge as a powerhouse team, regardless of who is on the court.