The year is ending soon, and it seems like the NFL is wrapping up the games for the playoffs. Most pay per head sportsbooks are already taking in a lot of action on futures bets for the Super Bowl as early as now. And with all the exciting games in Week 16, we're taking a look at the 49ers vs. Rams as well give you our NFL picks for the day. Looking at the history, stats, and current standing of both the 49ers and the Rams, we could easily see what direction this game will take.
NFL Picks for the 49ers vs. Rams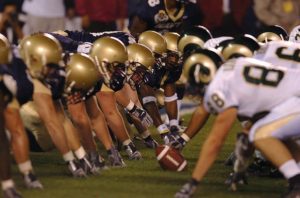 The San Francisco 49ers will still try for top seed for the NFC, which they could do if they beat the Los Angeles Rams this weekend. The game will be held at the Levi's Stadium at 8:15 pm (ET). The Rams will still need two wins plus two losses from Minnesota for them to be able to get into the postseason.
For this game, most sportsbooks have San Francisco as the favorite at 6.5. The over under is 45 for the total points scored. Meanwhile, the moneyline is San Francisco -284, Los Angeles +231. You can learn about the different types of wagers to see what other options you can offer to your players.
Looking at both teams, one could easily assume that the 49ers will win this game, despite injuries from players. The team ranks 2nd in the league for total defense at 269 yards. They can rest a bit easy, as they are already in the playoffs, although they could work for a better seed.
The Rams, meanwhile, will need to fight as hard as they can if they want to stay active in the field in the months to come. Jared Goff will be crucial to his team's success, if the can perform at a 100% despite suffering a contusion just last week. As for wagers, going under might be a safe option here. But we're looking at the 49ers winning at 24, with the Rams at 17.