When will we see sports return? Sooner than you expect, actually. Sportsbook pay per head providers are already seeing a recovering sports betting market. We are now seeing sports leagues resume their respective seasons from around the world. Germany's Bundesliga already held matches mid-May, and other leagues are on track to return soon. Let's take a look at the sports calendar for the next few months and see what is the status of sports leagues.
Status of Sports Leagues: Calendar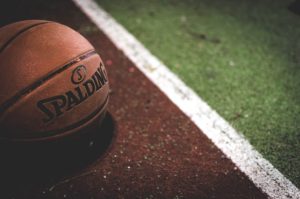 As mentioned earlier, Bundesliga has returned to the field. Other European soccer leagues are following suit. Those who will open a sports betting operation are already eager to offer lines on the Premier League and La Liga, as they will return to the field by July.
As for basketball, both the NBA and WNBA still have no announced date on when they will be returning. But players are starting to resume training individually to get in shape. The MLB will be returning by July, hopefully, although negotiations on salary and the like will still be taking place before we see them in the dugouts.
The NFL is still unchanged. They are scheduled for a September 10 opening. They recently held their 2020 draft online, and are also holding other events through similar means so they can sustain the schedule and ensure that they can begin their season as scheduled.
Tennis and Golf
The French Open will be on September 20, originally set for May 24. Wimbledon is cancelled, while the US Open will maintain its August 24 schedule. The WTA and ATP tours are still up in the air, as no schedule has been announced yet
As for golf, the LPGA tour still has no date. However, the PGA tour will resume on June 11, after being cancelled last March 13., The PGA Championship will happen on August 6, followed by the US Open on September 14. The Masters will now be on November 12, instead of its April 9 date. . If you are still looking for sports betting software to use, you should take advantage of this short reprieve and check out a sports directory. That way, you can get yourself all set up by the time sports leagues resume their games.