The Kansas City Chiefs will be playing against the San Francisco 49ers in the most exciting football game of the season. The Super Bowl 2020 will be on February 2, which gives you a few more days to get your sportsbook pay per head up and ready to take in wagers. And since this is the Super Bowl, expect to get a lot of bets on all the wagers you offer to your players.
Super Bowl 2020 Picks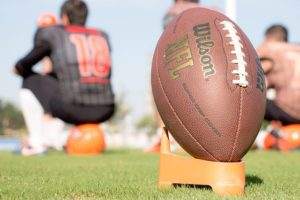 Part of knowing how to be a bookie, is setting your lines and knowing what the public will more than often go for. And since sports bettors want value in their wagers, we're taking a look at the popular picks for the Super bowl. First off, is the 49ers +1. If the Chiefs will win this game, it will most likely be because of Patrick Mahomes. But experts are not too eager to rely on Mahomes. Despite his incredible skill, he does perform underwhelmingly in high-pressure situations. And given the San Francisco defense, plus their offense that can control the game, they are more than likely to cover the game.
Looking at the totals, a lot of betting experts are looking at going Under for 54.5. If the last few Super Bowls are a sign, then an under is a possibility given the trend. But looking at how both teams' strategy will end up with a very interesting matchup, scoring will not be high. Of course, as a bookie pay per head, you learn to look at stats, at skill sets, and other factors when forming your decision on managing your lines.
There will be more betting options available in your sportsbook. Prop bets will be popular here, so make sure you have enough betting options for people to choose from. Remember, that all your hard work over the last year on the NFL ends here: so keep an eye out for sharps, work hard to balance your books, and enjoy the game as well.