Now that the NBA is entering the playoffs, you should already know how NBA betting works. However, there are some nuances that are unique to basketball betting, so we want to share with you a quick bookie guide to basketball betting.
When managing bets on basketball, your bookie pay per head will take care of things for you in terms of line movement. Of course, you will still need to adjust the lines depending on your players' bets. So here are a few tips to help you manage the basketball bets that you will be getting more of in the next few months.
Guide to Basketball Betting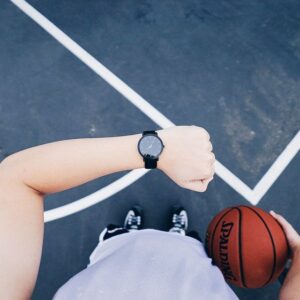 It is very common for bettors to go for favorites. This is why the market is more often skewed towards the underdog. But when you are talking about a sport, as well as a highly popular league like the NBA, then this requires you to take a closer look at your lines. There are quite a lot of public bets on basketball. These are wagers made by mostly recreational bettors, so stats and probabilities do not affect them as much as association and preference does. When this happens, you will have to look at your lines and make sure that you adjust it to balance the bet.
One such example would be betting on a popular team like the LA Lakers. You will be managing bets on this from a lot of recreational bettors in your bookie software. But the next tip we have to offer, is to take note of how these popular teams play at home or away. Remember, home court advantage is very true in basketball, but some popular teams may not conform much to this.
Basketball Scores
Betting on the Totals is very popular in most sports betting platform for basketball. The scores vary depending on the league when it comes to basketball. Usually, the NBA has a range of around 180-220, usually 195ish for many. This is significantly lower in other leagues, so take note of this. Another thing to see here is the trend for teams. Look at the last few games of the teams playing to see if they are able to cover the total or if they go under. Home and away venues affect this also. In some cases, playing away for a. long time can lead to slow-paced games with low scores. But playing at home with a live audience can hype the team to play fast and score big.