Selection Sunday is a few days away, and many basketball fans are looking forward to seeing the brackets filled at last. Of course, those who are preparing their bookie pay per head sportsbook for March Madness are also starting to take in action on the postseason of the NCAA Men's Basketball Tournament. March Madness is one of the biggest events in college basketball. It is also very, very popular to those who bet on sports. This guide to Selection Sunday should help you understand the basics of what to expect this weekend.
If you are still learning how to be an online bookie, they you will need to understand how the NCAA selects the teams for March Madness. The excitement for Madness Starts this weekend, with Selection Sunday, which starts at 6:00 PM ET. Instead of a big gathering, the event will be done online, similar to previous non-game events.
Guide to Selection Sunday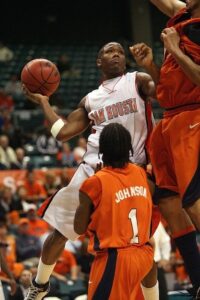 Selection Sunday is the day where a Division 1, 10-member committee will select 68 teams who will participate in the postseason. There are quite a few ways for a team to qualify. Of course, those who will win their conference tournament will get an automatic bid. This year, there are 31 automatic bids. Next, you have 37 at-large teams, which will be selected by the committee. They will get an "at-large bid".
These teams will then get their "seed" and be put in a bracket. The Men's bracket is announced on Sunday. Meanwhile the Women's bracket announcement will be the day after. In addition to the bids, they will also select the "first four out". These are teams that do not qualify for the tournament. They will, instead, be top seeds in the National Invitation Tournament.
Seeding for the Bracket
The selection happens before the seeding, but they often overlap. The NCAA uses an S-curve that they base on factors that will rank the teams as seeds. With the total of 68, top 1-4 become #1 seed, 5-8 will be #2 seed, and so on. But they will also make sure that there is a semblance of balance within the seeding, so that each region will be equally strong. This is where they will be in the brackets, and get a designation.
Many bookies go as far as offering blank brackets that people can bet on, but generally, there are hundreds of wagers available even before Selection Sunday. It can be very busy during this period, but you can stand to earn a lot if you manage your March Madness lines well. If you need some help getting that, you can look at the Top 10 Sportsbook Pay Per Head list and find the best software to help you manage your online sportsbook.