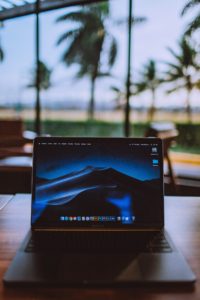 If you want to learn how to be a bookie, this is the right place. Getting into the sports betting business takes a bit of an adjustment, especially if you have no experience as a sports bettor. Most people transition from betting to being a bookie, and their knowledge of betting becomes an advantage.
But this experience only gets you so far. As a bookie, you will need to learn and do a few things to help you find out how to become a bookie – rather, a successful bookie. These are the basics of learning about the business, and using the best tools to help you along the way. Let's take a look at what you need to do to be a great bookie.
How to Be a Bookie
Make the time. Running a sportsbook is not like leaving money in a bank and hoping to earn from interest earned. Being a bookie is still a job, and your sportsbook will be your business. So make sure you have the time to spare to learn and run your operation. Your success will depend on this.
Know your sports. You cannot predict outcomes of a game, or set the odds of a game, if you don't know the sport you are offering. Especially if you have in-game wagers and prop bets. Hopefully this won't be a problem, since most bookies do know their sports well. You can also start with just a sports or two, like the NFL and the MLB first.
Learn about gambling. Study the concepts behind gambling. The subtleties of ensuring a profit versus giving your players good odds. Learn about the types of wagers, about setting odds, about moving your lines. It will be just as important as having great knowledge on sports that you know your way around betting on sports.
Invest in your sportsbook. As a bookie, the worst case scenario will be having to pay off the winning bets with your own money. This happens because your lines are not balanced, or you took in too many bets in one side and did not address the imbalance. Now that the vig plus the losing players' money is not enough to pay off the winners, you will need to bankroll that yourself. Always make sure you have money saved for this purpose. Your limits should be set accordingly.
Get help. The best tool to help you manage your sportsbook is a pay per head bookie service and software. The pay per head service is the most affordable option in the market, while also one of the most efficient tools you can find. With their sportsbook software, you can set up your site easily, add player profiles, and have them place their wagers on a site. This makes your job easier, and also helps you organize your operation in just one easy-to-use site.