Once you learn how to be a bookie, your next step is to create your very own sportsbook. There is usually a learning curve until you feel comfortable enough to want to expand your business and earn more. Today, we will help you learn how to have a bigger sportsbook.
If you are using bookie pay per head software, expanding your sportsbook will not be too hard to do. But before anything else, we need to look at the possible routes for expansion. Like any other business, money is a factor, so your growth will also depend on the amount you want to keep to bankroll your online sportsbook.
Have a Bigger Sportsbook: What To Do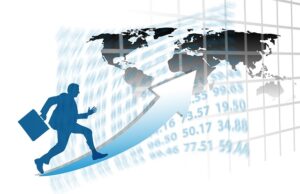 When talking about expansion, this usually means having more people in your sportsbook. So you will need to use some marketing tools to get more players in your sportsbook. This means a higher overhead, since you will be paying the pay per head weekly fee of each player. Thus, it would be better if your new players will be active so that the fee will be worth the investment.
Another way for you to expand your sportsbook is to take in more money from your existing player base. You can do this by encouraging them to place more bets. But you can also do this by increasing the betting limits of your players so they can bet higher amounts. Your pay per head software has the features that will make it easy for you to do.
Higher Risk; Better Growth
Of course, the higher the money your players are betting, the higher the risk you take. This means that on your end, you also have to increase the amount you keep to be able to float any losses. You will also need to be more vigilant in line management to make sure that you are offering lines that have great value. The effort and extra cost will eventually pay off, and before you know it, you will again be comfortable enough to add even more players, and earn more as well.