Getting in the sports betting business is much easier than you think. If you read these bookie tutorials, you will learn a lot about the sports betting industry, as well as what bookies do. And when starting your very own business, learning how to open a sportsbook is probably one of the most important in the whole process.
There are a lot of options you can choose to open a sportsbook, but the most common path that most online bookies take is by using a pay per head software. This is the most-used software solution available because its efficiency and cost gives the best value for money.
Learn the fast, easy, and efficient way to become a bookie with a bookie pay per head sportsbook software. Here, you can get everything you need to manage a sportsbook. We are talking about betting lines, player management, line management, and other sportsbook management tools that you will need.
How to Open a Sportsbook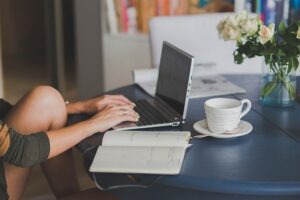 With a sportsbook pay per head software, the process to launch your own sportsbook is pretty easy. Your first task will be to find the best bookie pay per head software. Once you have found the software service you want to use, then proceed to the registration process. Each provider will offer different processes, but its basically like signing up for a website or a social media site. Its that fast, too.
Once you have signed up, you will gain access to a bookie dashboard where you can immediately see your sportsbook status. The menu will lead you to the various functions of the site. You can check your betting lines, add or edit players, change their limits, and so on. You will need to configure this on your own, but the software is very easy to use, so it won't take you long.
Everything that you configure in your bookie software will, in real time, take effect in your online sportsbook, which is the site where your players can log in, view the lines, and place their wagers. This website is integrated with your bookie software so that any transaction from either end is reflected instantly. In essence, the minute you start giving access to your players, your sportsbook is now considered live, or open. It really is that easy.