We are already getting ready for the return of the most popular sports leagues in the US. Come end of July, we will be seeing professional sports leagues back in the field. As early as now, plans are slowly being revealed, and schedules are being announced. We at Easy Pay Per Head are already getting news on various leagues, teams, and players. Naturally, sportsbooks will now have odds available for players to finally bet on. A lot of people are already researching "How to be a bookie for Dummies" as they are eager to get into the sports betting business. But, with the excitement about the return of sports, bookies can easily overlook things. Here are a few things you should remember about sports betting in a pandemic.
Sports Betting in a Pandemic: What to Do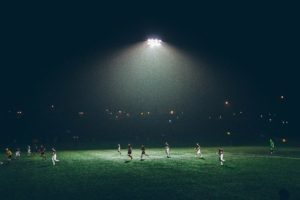 First things first: check up on your players. Are they still capable of paying out their wagers? Even if they are, do you think they are betting more than they can handle. Honestly, its none of your business how they manage your money. But its good business to have a good relationship with your players, and part of that is knowing if they are biting off more than they can chew. You can start off with lower limits and less credit limits, if you want to play it safe.
Next, is something you always hear from bookie tutorials: Stay updated about sports. There will be changes in venues and the structure of the season of each league, so make sure that you know all of this. In addition, there will be athletes who will be sitting out the season. How will their absence affect their respective teams? You will also see athletes who get the coronavirus. Will they recover in time to return? Will they perform as well as they have compared to last season? You have to know the answers to these questions.
Adjusting to a New Normal
Lastly, keep in mind that in these times, anything can happen. A game could get cancelled, or a player can get injured due to lack of proper training. The season can be abruptly cancelled. When any of these happen, make sure that you are ready for anything. Adjust your lines as needed. Be available to refund payments as needed. Be flexible and offer online casinos again if there is a lull in sports betting. Be aware of what happens in the industry so that you can adjust easily and ensure a steady stream of profit in your online sportsbook.