When asked what betting events would be popular in online gambling during the coronavirus pandemic, one of the first answers we got here at Easy Pay Per Head was eSports. It is, after all, full of events that can be played 100% online. It can even be played from a safe location: such as the player's homes. And since these games are console based, even if you were to hold an event in a specific venue, social distancing measures can be easily implemented. But what exactly is eSports? We've made a basic bookie guide to eSports to help you get familiar with the sport.
eSports is basically electronic sports, which are games or tournaments that use console or pc games where players battle it out to win. There are multiple games, from sports to battle-type games that people compete in. This means, that if you want to get into eSports betting, there are a lot of wagering options for you to offer.
The Bookie Guide to eSports Betting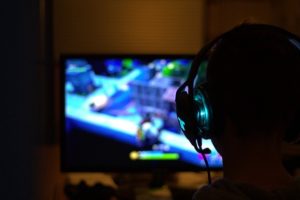 There are different types of eSports betting. But it mostly involves two currencies: skins, and real money. Skins are in-game items or even currencies that players trade for. These wagers are usually made by those who are into gaming themselves. But there is also a market for those who prefer to wager money. Similar to sports betting, odds are set for each game or tournament, and people place wagers.
The demand for eSports betting has been steadily increasing over the years. But is now one of the leading betting options you will find included in most sports betting software features. Most pay per head software providers also offer eSports as an extra feature in their bookie software. And if you want to know what is pay per head software used for, you can ask any successful bookie about it. Basically, a pay per head service will give you sports betting and casino software that you use as a platform for your players to bet on. Its called pay per head because the cost of using the software is a weekly, per player basis, which makes it a very affordable option. Especially for those who want a seamless online sportsbook.
ESports Games and Events
The eSports industry has quite a busy calendar every year, with a lot of popular tournaments. In 2019, the most popular game was League of Legends where a tournament had a $9 million prize money. You also have Dota 2, Fortnite, CS:GO, and other games. These tournaments attract over 4 million viewers, with prize money in the millions. There are also sports games- football, basketball, etc. that are played on consoles. This type is different from daily fantasy sports, or DFS, which we will talk about later on.