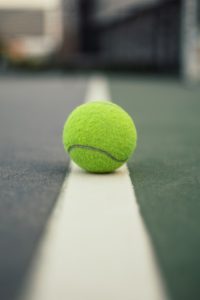 In the first part of our tutorial on the different types of wagers, we talked about the three most basic bets you can see in pay per head sportsbooks: the Moneyline, the Point Spread, and the Totals. Today, we'll talk more about the other types of bets you can make. Of course, the wagers will vary on the sport or event you are betting on, so not every sport will have all options available.
Aside from the big three bets, these other wagers are often called special bets. Some of these bets are actually quite exciting to make, since they can be outlandish or weird. The best pay per head sportsbook will of course, have all of them available, with competitive odds for bookies to adjust as needed. Here are a few of these wagers.
Different Types of Wagers
Prop Bets
Prop bets are Proposition Bets. They are also called specials, so don't be confused if you see one and can't find the other. This type of wager is one of the more fun wager types than serious ones, and pro bettors don't usually spend too much time or effort on these wagers. A prop bet is a bet you make that does not really have an effect on the game's outcome. The wagers you'll typically see are which team will score first in a game, who will score more points, will there be a penalty, or even which team will win the coin toss.
Futures
Futures bets are also called outrights, which are wagers placed on the winner of a tournament, competition, or league. These wagers are offered even before the league begins, thus the term future bet. So, for football, you will be looking at which team will make it to the Super Bowl, or for the NBA, which team will win the championship title. This could also apply to sports like tennis, where you can bet on which player will win the French Open.
Parlays
Parlays are also called accumulators. These are multiples wagers because you will need to make multipart selections to form a single wager. These are very, very hard to win because every single selection has to be correct for you to win. If you do manage to win, the reward is quite handsome. The payout will increase with the higher number of selections you can make. There are also progressive parlays, which come with lower risk. This is because there is a bit of flexibility in winning or losing in a selection for your wager. Of course, the payout will be higher with more correct selections. And even if you do win all of the selections, the payout will still be lower than the basic parlay wager.
We do have more wagering options to cover, which we will gladly explain in another post. If you think that this is intimidating, you won't need to worry. These wagers are very easy to remember as you go along your path to become a bookie. And since you will be using a pay per head service, then it will be a lot easier to keep track of everything.