Our first tutorial on the different types of wagers was focusing on the basic bet types. While our second tutorial on the same topic explained the more complex wagers you can make. And while most of your sportsbook will take in action from the more basic bets, you may encounter someone who will be betting with more variety. As a bookie, its your job to know all of these wagers. This will help you ensure that you have the correct lines that will be profitable for you. Of course, a white label sportsbook will help you out with your lines, so that will be less stressful on your end.
Most pay per head reviews will not really provide specifics on all betting options for each PPH sportsbook. But the industry standard that most software developers use will allow you to offer all types of bets. Of course, some regions will have specific bet types you won't know of until you enter that betting market.
Types of Wagers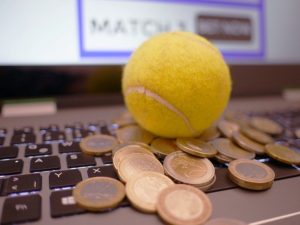 A full cover bet, for instance, is more popular in the UK. Its also called combination or permutation bets. This is another wager that requires a bettor to select more than one option. The difference is, a full cover bet is a series of bets that will cover all selections in any combination possible.
This means, that if your first selection was correct, and your second wasn't, then you will still collect a return on your first selection. But your second bet, plus the accumulator, will be a loss, of course. The number of possible combinations will grow with the number of selections. So if there are three selections, you will get accumulators on possible combinations, plus a patent, which is a bet that will cover all three selections. There will be variations on what a full cover bet offers, and it will have different names, such as a Goliath, or a Heinz.
More Wager Types
Next, you have Teasers and pleasers, which are wagers placed in basketball and football. These wagers are usually popular in the US, though other bettors from around the world who bet on US sports will know about this as well. These bets are a type of a parlay where you make multiple selections that will form a single bet. The selections will either be totals or point spreads. Teasers will be on wagers moved in our favor, while pleasers are moved against our favor. These wagers are generally hard to win, but the payout is very good.
Lastly, you will have If bets and Reverse bets, which are also popular in the US. These are also types of parlay bets, just a bit more advanced. This is because your selections will be make in a very specific order. So the result of the first selection will tell if your other selections will be active. If at any point your selection loses, then the whole bet is lost. If you win a selection, you get the payout, then your stake will be used for the next one. This is quite the expensive wager, but as with any high-stake bet, winning will give you quite the profit.
There will be some other more obscure bets you may encounter. There will also be in-play or live betting types. Some wagers, will be more specific to the sport to be bet on. The good thing about a pay per head sportsbook, is you won't need to worry about not being able to offer these to your clients. Your sportsbook can be customized to your preferences, and you also get access to data on line management. We'll cover the other betting types in another tutorial. For now, get the hang of these betting options and learn about it well.