In our first few guides on types of wagers, we've covered the basics to teasers. As you learn how to be a bookie, you'll be familiarizing yourself with the various wager types across all sports events. Traditionally, sports bets must be made before a game starts. But as both gambling and technology evolve, quite a number of wagers are created. For instance, live betting types like in-game and in play betting. In game betting does happen, with odds changing during timeouts of breaks.
But in play betting happens throughout a game. There are a lot of people who actually place in play wagers because it is more exciting. This is why when you learn how to become a legal bookie, you need to know how to handle and set in play wagering in your sportsbook.
Types of Wagers: In Play Betting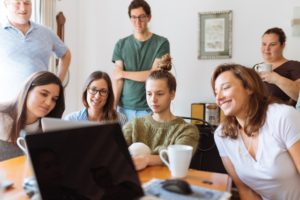 In Play betting, as we mentioned earlier, takes place throughout the game. The odds will change after each play or possession. These wagers are usually available in select sports events. Since this style of betting is still new, it could still change and evolve. But for now, wagering for specific player outcomes do not exist yet.
As a pay per head bookie, its your job to monitor and adjust odds consistently. With In Play wagers, you will have to be very diligent in adjusting lines as a game progresses. Of course, your sportsbook software will make this very easy for you. In Play wagers an happen very fast, and players should keep an eye out as these wagers are not usually displayed all the time during a game.
And as a bookie, you should take advantage of the growing popularity of In Play betting in the US. The US has a fast-growing sports betting market, and they have local sports leagues like the NBA, NFL, MLB, and more. These sports leagues have games that can host very interesting and profitable In Play options that people will surely bet on. For now, In Play betting takes in less than 20% of Nevada sportsbooks, but there is plenty of room to grow. And while its still relatively new, now is the perfect time to become an expert. Be one of the best In Play sportsbooks in the market and enjoy better profit.