When getting into sports betting, you need to bring a thorough knowledge of how gambling works. This is, after all, the basis of your income. Gambling is pretty steady as it does not really change much. Except for online gambling, which is an industry that is showing enormous growth potential on a global level. Understanding online gambling is easy. Online gambling is composed of different betting markets like lotteries and bingo. You have casino games, such as poker, slots, and other casino table games.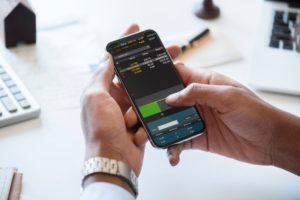 You also have horse racing, which most pay per head services offer as racebooks. Lastly, you have sports betting. Sports betting alone provides players across the world with thousands upon thousands of wagering options around the world. These wagering options are more often localized to the popular sports in each country ( NFL for USA), or continent (European Soccer Leagues). But some have an international following, like the NBA, or the PGA, and even F1 racing and boxing.
Online Gambling
The online gambling industry is worth billions of dollars. A lot of people want to get into the industry, but instead of being a bettor, they want to be the bookie. And this is completely rational, since the profitability of being a bookie is quite high. The cost of being a bookie can be a bit confusing. Some may think you will need a lot of money to build your own sportsbook. This is possible, if you are to do everything on your own. However, you can already get in with a bookie pay per head service. The bookie pay per head software provider will help you with some of the responsibilities you will have as a bookie, such as:
Line Management. This is where you have to learn how to set the lines, or the odds of each sports event. These lines change constantly, some even on a daily basis, so the bulk of your work as a bookie will be to make sure you get a balanced book through proper line management.
Player Management. Your pay per head service will have the tools to allow you to set credit and betting limits and manage your player profiles.
Player Tracking. Your sports betting software will be able to generate reports that you will ask for. This can be by player, or whatever configuration you will select in your dashboard. These reports will be very important, as these reports will provide you with an analysis on your profits. Likewise, these reports can tell you how you can adjust and improve your sportsbook.
Marketing. Maintaining a good and professional relationship with your players are crucial to your business. To keep your players happy, provide them with quality service, check in on them every once in a while, and use your pay per head software to give them bonuses or free bets every once in a while.