When talking about eSports, there is quite a large variety of sports that your players can bet on. Many who use a bookie pay per head service will be able to see the variety available. But what can you bet on in eSports? We'll explain them to you in our latest tutorial. There are two basic categories you can use to classify eSports games. The first is what is called "legacy" eSports. These are games led by CS:GO, League of Legends, and Dota 2. These are the most popular video games worldwide, so finding people to bet on these games is relatively easy.
The second main category of eSports is one that is familiar to sports fans: simulation games. We are talking about popular games like FIFA, Madden, and NBA2K. many traditional sports bettors tend to use these games as their transition events for eSports since the dynamics are somewhat similar to traditional betting. These tend to be popular in a sportsbook pay per head service.
What Can You Bet on in eSports?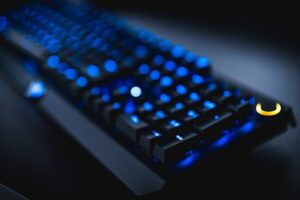 If you still do not have a sportsbook pay per head solutions provider, we'll walk you through the different games you will be encountering in sports betting (aside from the ones mentioned above):
Overwatch. It's a class-based shooter game that has a cartoony theme.
Call of Duty. This is a popular first-person shooter game that has a very competitive fan base.
Valorant. Similar to CS:GO, this game is gaining popularity.
Starcraft 2. This is one of the first eSports games that grew popular, and is especially popular in South Korea.
There are also a lot of sports games that you will find eSports equivalents to. Basketball, football, soccer, and more. There are other odd games that are insanely popular in eSports, such as the Farming Simulator League. Yes, you read it right, there is a large fan base for people who want to run a farm, drive tractors and other such things. Definitely, eSports betting is very interesting, and lucrative, for bookies everywhere.