If you are looking for a pay per head service to help you create an online sportsbook, then you have a lot of options to choose from. If you currently use one, but would like to explore other options, then you can also try and compare your current provider with others. There are probably hundreds of PPH providers, and all of them do not offer the same set of services, and not all of them are priced the same. This makes it challenging for you, as it will be hard to narrow down your options, much less pick one. Today, we will help teach you what to look for in a pay per head service.
Much like any pay per head bookie, quality remains on top as your primary consideration. One way to filter out the not-so-good ones is to read through pay per head reviews. That way, you won't have to try out the software yourself, since others have already done that, and reviewed it for you.
What to Look for in a Pay Per Head Service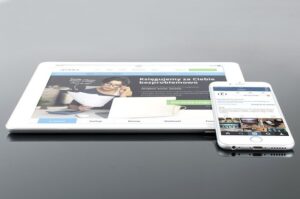 First off, let us take a look at the cost. Since we are discussing a pay per head service, we actually have access to affordable sportsbook software. The prices will range from $1 to around $20. But this is the catch: cheaper does not necessarily mean better. We have seen some of our bookies coming from $1 per head pay per head software only to switch, because $1 gives them basic services, and if they wanted more, they would have to spend a lot more. Some providers advertise the cheapest rates, but the full services actually come in at a higher price point. Some, meanwhile, have a specific list of services available at a standard rate. Take 9 Dollar Per Head for instance. Theirs is still on the affordable range, and the services that they offer are one of the most complete we have seen.
Second, look at the user interface. The site has to be designed well enough that it will be easy for you to navigate the bookie software. This is especially helpful because bookie software has a lot of features, and you need to be able to easily see and access them, especially for time-sensitive matters like line management. It should also be aesthetically pleasing, especially on the user end- the sportsbook software itself. Do not be easily impressed with flashy graphics and other such features, if software will be hard to access and use anyway.
What's in Your Pay Per Head Software
Lastly, of course, would be to find out what you can use in the pay per head software. You will want to have a powerful line management section where changes made happen in real time, with good odds. You also want to have a player management section where you have total control of adding and editing your players profiles, limits and more. Then, of course, come the bells and whistles, such as data reporting, and more. Your goal is to find as much relevant bookie tools as possible, at a fair price point. You should not save money and make it work with less features. Nor should you pay so much when you can get the same for a lower price.