Everyone in the gambling industry knows that February is not a good month for sports betting. Its not that there is nothing to bet on. In fact, Super Bowl Weekend is on a February, plus you have games that lead up to March Madness. But to many in the bookie pay per head industry, total betting is generally lower during that month. March however, is a totally different ball game. And, in the case of the Colorado betting market, Basketball is what drives the numbers higher for March.
February 2021 is the first time that Colorado has experienced a decrease in their sports betting handle. However, their March numbers are better, and it looks like things will be back to normal. The total sports betting handle for March is $301 million. This is 12.9% higher than February's $266.5 million. For those who are reading and seeing the amounts that sportsbooks generate in handle, and you want to be part of it, you can find the right sportsbook pay per head and own your online sportsbook business.
Colorado Betting Market for March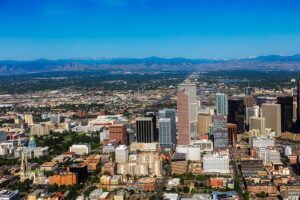 Colorado, with its March numbers, now have hit a milestone in having a total of $2 billion in wagers. This is three months after the state hit the $1 billion market back in December 2020. With many sports leagues returning to a more regular run of their seasons, many pay per head bookie sportsbooks will be having more opportunities this year to earn from these events. Mobile betting takes up the majority of the handle, with $295.211 million, so Colorado residents are definitely enjoying the convenience and accessibility of online sportsbooks.
As for what they are betting on, basketball is the top sport for Coloradoans this month. NBA betting got $106.9 million in wagers. This represents 35% of all wagers made that month. The second top sport was still basketball- but collegiate level. March Madness is in, and they got $71 million in wagers.