Seeing sports betting in Texas is something that many in the industry find far-fetched and quite improbable. Efforts to legalize sports betting in Texas has been quite a daunting challenge. But with support from the public, things might change in the Lone Star state. The bill for Texas sports betting is currently under discussion, and could get traction as polls look favorable for wagering in the state.
In the latest EasyPayPerHead.com gambling news, we're taking a look at a poll conducted by the Hobby School of Public Affairs at the University of Houston. According to their poll, 75% of Texans are favorable to a constitutional amendment to legalize gaming and online sports betting at up to four luxury destination resorts in the state.
Bill for Texas Sports Betting Has Support from Residents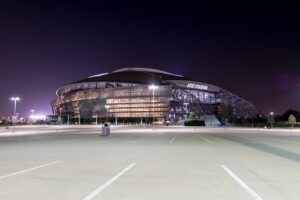 The bill proposed by Sen. Carol Alvarado was the subject of the poll. The survey was done from January 9 to 19. And according to the poll, 41% of the respondents strongly support Joint Resolution 17. Meanwhile, 34% are somewhat in favor of the legislation. 24% of the respondents are against the proposal, which includes 13% of those who are strongly against the proposal. Seeing online wagering looks promising, but having a policy on statewide online sports betting like that of an online bookie software seems more favorable.
69% of the respondents are actually in favor of seeing a separate bill that will legalize online and retail sports betting in the state. The bill will have to survive opposition in the Senate, however. Unlike putting up a sportsbook through a sportsbook pay per head provider, its not so easy in Texas. Lt. Gov. Dan Patrick presides over the Senate. He has also turned down previous efforts to legalize sports betting in the state.

Easy Pay Per Head
Average rating:
0 reviews