In the latest news from EasyPayPerHead.com, the latest New York online casino bill has been filed in the state Senate. Given the success of online sports betting in the state, its only natural to see online gaming follow suit. However, it might take longer to get things rolling. As much as bettors would want to be able to visit an online casino in the state, that is.
The iCasino bill was sponsored by Senator Joseph Addabbo. There will be a lot of issues to sort out before we can actually see an online casino bill pass in New York. A bill of this nature is not new, but previous efforts have not been successful. Aside from policy and regulations, politics also comes into play.
New York Online Casino Bill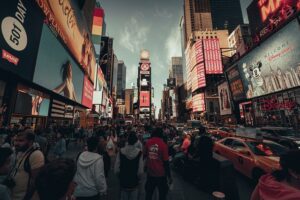 While its easy to put up an online sportsbook or casino with a bookie pay per head software, legislation is a bit more complicated. The bill will have to define the scope. They need to define the limits, tax rates, and other details. Under SB 4856, they propose to issue licenses to commercial and tribal casinos, racetracks, sports betting operators, and additional licenses.
Licensing will also be issued at a faster rate compared to other states. This is because proposed operators already have existing licenses for retail casino and online sportsbooks. The bill also proposes a quick launch period, giving 120 days after the publishing of regulations.
The timeline is actually not too harsh, given how a pph sportsbook software and casino takes just minutes to set up. And most operators already have experience with online casinos in other states. There will be a few additional rules as well, such as an annual cap on credit card deposits, as well as a policy on having live dealer games to be union jobs. Time will tell if the terms of the bill now will be enough to pass into law.

Easy Pay Per Head
Average rating:
0 reviews