The Rivers Casino in Des Plains is the latest sponsor of the Bears. Under the multiyear deal, the Rivers casino will be the official casino of the team, while their BetRivers sportsbook will be the official sportsbook of the team. This is great news as it would mean more visibility for online casino and retail casino businesses in the sports world.
Just a few years ago, you would not be seeing any sports team getting close to any gaming or casino pay per head for sponsorships or partnerships. However, the times are changing, and many casino operators are now building partnerships with sports leagues and teams, with the Bears the latest NFL team to sign an agreement with a gaming company.
Rivers Casino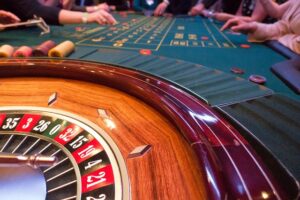 This is not the Bears' first rodeo. Last year, they had a sponsorship agreement with an online sportsbook PointsBet. In this agreement, BetRivers and the Rivers casino will be able to display physical ads in the stadium, as well as digital and social ads as well. This is a great way to raise awareness for people that there are a lot of gambling options available online. Aside from sports betting, a good live dealer casino platform can also provide its customers with premium and realistic casino experience from the comfort of their homes.
There are other teams that are forming partnerships with teams already, and this will not be the last we will hear of it. With the rapidly growing gambling market across the country, there will be more than enough retail and online casino options for the public to choose from. And the more that people see that gambling companies are becoming regular fixtures in games, then more people will be more comfortable visiting casinos for some fun and extra money.