The Colorado sports betting report for 2021 is now available, and the numbers are very encouraging to those who are learning how to be a bookie. This report covers the 2021-2022 financial year. And the 12-month period shows us that Colorado residents wagered a total of $4.78 billion in total for online sports betting. Meanwhile, retail betting took in 459.7 million. This brings the total sports betting in Colorado at $4.82 billion.
Of course, those who run a sportsbook pay per head will be more interested in revenues from sports betting. According to the data from the 2021-2022 financial year, the total gross gaming revenue, or GGR, is at $282.6 million. If we break it down to the sources, online sports betting operators got $279.6 million in GGR, while retail sportsbooks have $3.9 million.
Colorado Sports Betting Report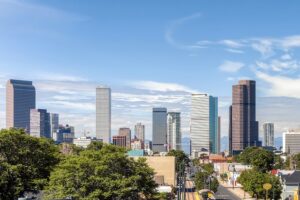 The numbers for sports betting in Colorado is indicative of a healthy market, considering that the covered year is post-pandemic, where many industries are recovering from a financial slump due to COVID-19. And since Colorado offers both retail and online sports betting, the state gives its residents easier access to sports betting products. This is something that is beneficial to a pay per head bookie, since it helps people become aware that sports betting is here, and can be easily accessed through a phone or a laptop.
In terms of the products or events that people bet on, basketball was the most popular sport that residents bet on, with a total of $1.20 billion in wagers. The next most popular sport is football, with $768.6 million. Baseball comes in at $506.2 million. As for the types of wagers, parlays are particularly popular in Colorado with $872.5 million in wagers. Meanwhile, sports bettors in Colorado had a $4.53 billion of payouts in the year.