Esports has traditionally been on the sidelines in many sportsbooks. But when the Covid-19 pandemic shut down the whole world, everything stopped. Suddenly, sports bettors were at home, wanting to do something, but with nothing to watch or bet on. Enter esports. Since esports gaming is mostly done virtually or online, it was safe to continue these activities remotely throughout the pandemic. Since then, esports gaining more popularity is an understatement.
Pay per head services cater to most, if not all gambling products, so esports betting has always been there, but in 2020, betting activity in esports games such as NBA 2K, or FIFA, even other gaming tournaments jumped by 80%. The surge has somewhat subsided, as we are practically back to the "normal" sports calendar. So what is there for the esports industry to expect? Will it go back into the sidelines, or have they retained a large number of bettors there to stay?
Esports Gaining More Popularity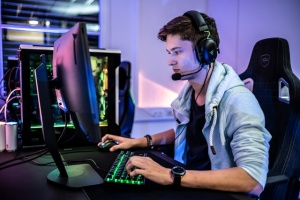 Of course, since esports gaming and betting has increased in exposure and popularity, betting activity has increased a lot compared to pre-pandemic numbers. It has been growing steadily as seen in reports from pay per head bookie providers. In fact, New Jersey has even acknowledged the potential of this particular market. Recently, New Jersey passed a law that allows residents to bet on esports, the first state in the country to do so.
Having a pay per head sportsbook, you can definitely stand to earn a lot from esports betting. With better technology, improved data tracking in esports games, more betting lines, esports betting can provide a large chunk of profits in your sportsbook. So when you get the chance, learn about esports as much as you can, and take advantage of the growing betting market.