Finding what your potential customers want is important when starting a business. You can ask through sports forums, do polls online, or, more traditionally, and with a wider breach, a formal survey or poll. Georgia recently held a statewide survey regarding opening up to gambling, and the survey tells us what Georgia wants in terms of gambling products.
The survey, which was conducted from September 25 to October 4, shows us that residents want casino gambling, but not totally into sports betting. The survey asks residents if they support or oppose casino gaming in the state, to which 59.7% says they support it, 29.1% oppose it, while 11.3% do not know.
Gambling Products for Georgia Residents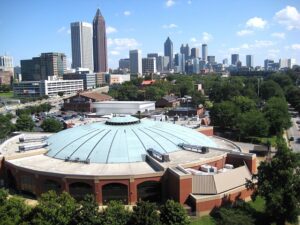 As for the survey questioning residents if they want legalized online sports betting on professional sports, 45.6% says they support, 42.6% say they oppose, while 11.8% do not know. The percentage thus tells us that a public vote on sports betting could go either way. Of course, the demand for online sports wagering remains high across the country. And this is why we are seeing an increase in the usage of pay per head sportsbook solution software.
The legislature will most likely talk about the issue and may draft sports betting and gambling bills based on the results of the survey. But regardless of what the legislature wants, the residents will have the last say. Once a sports betting or gambling bill passes, residents will now decide to legalize it or not through a vote in the state's next elections. As for those who want to go ahead and start their own sportsbook, they can easily use a good pay per head bookie software . This can help them start taking in wagers from anywhere in the world.