Most bookie software providers offer lines for the most popular sports leagues in the US. The NFL and College Football are the usual top leagues people bet on. But basketball is a good third on the list, with the NBA taking in a lot of action throughout the season. The holiday season is actually very popular with a lot of high profile games, so we'll take a look at what we will have for the NBA, so we can get your sportsbook ready for basketball action over the yuletide season.
Get Your Sportsbook Ready for the NBA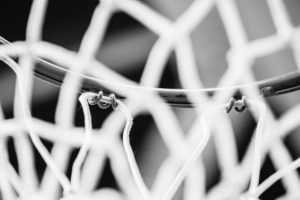 Sites like SportsbookPayPerHead.com will have available odds and wagering options for all sports events that will happen before the year ends. But the NBA has something special for Christmas day. There will be five high-profile games that will start at noon as the Milwaukee Bucks play at the home of the New York Knicks. The second game will be at 3:00 pm, as Oklahoma City Thunder will play at Houston against the rockets.
The third game will be at 5:30 pm as the Boston Celtics host the Philadelphia 76ers. As for California basketball fans, they will be in for a treat as the Los Angeles Lakers will play against the Golden State Warriors. Christmas day's games will wrap up with a game hosted by the Utah Jazz against the Portland Trail Blazers at 10:30 pm. All times are on Eastern Standard time.
Quick NBA Tips
As with any high-profile games, most bookie pay per head agents will find people betting on the popular teams. This can easily tip the balance on the lines, so make sure that you are on top of your sportsbook and ready to adjust your odds accordingly. It also seems popular to bet Under in the totals, as most Christmas games seems to sway toward unders, with the numbers favoring it at around 63%.
As a bookie, you should also make sure that you are offering extra wagering options, like first-half and second-half totals, and other live betting options. Having more options gives your players the chance to bet more, therefore giving your sportsbook more room for profit.