We at Easy Pay Per Head take global health issues seriously. The world is slowly starting to worry even more as the Coronavirus NCOV 19 is spreading rapidly. Many industries are taking steps to adjust their businesses to a world where we try to prevent contagion. Naturally, we can't help but talk about what can happen to the sports betting industry and the landscape of sports.
The Virus and the Landscape of Sports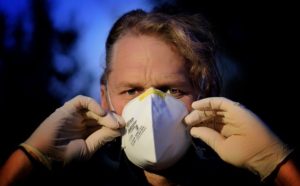 Most businesses are encouraging their employees to work from the comfort of their homes. Some industries, such as manufacturing and retail, are coming up with solutions that will compromise safety while providing the consumers with necessities and other items, from food, to face masks, to toilet paper. Sports leagues officials are discussing possible actions they can take. Some fear that international events, like the Olympics, may get cancelled or postponed.
On the other side of the coin, most bookie pay per head providers offer the safety and convenience of their software to their customers. Online transactions are proving to be very profitable these days. But basketball games cannot exactly be played online. NBA officials are considering to have their teams continue on with the season. But they advise their players to be ready for empty stadiums.
How it Changes Sports Betting
If you look at various pay per head bookie info, you will see that line management is made out of careful consideration of a lot of factors. Losing a player to the flu can affect the outcome of the game. If that player infects his teammates, then the team will have to forfeit, and their rankings in the conference will be affected. Even more, their chances of reaching the postseason will be compromised.
This, along with a lot of similar factors, are making sports betting dynamics different, and exciting. A lot of measures will be taken by different sports officials for their respective leagues. All of those will change how games will be played, and where. As for bookies, there is no time than now to move their sportsbooks to a digital home with their very own online sportsbooks.