Massachusetts online sports betting could happen soon, especially with a lot of effort from legislators. The most recent one is Governor Charlie Baker's legislation before he will submit his state budget proposal. HD 678 will potentially allow licensed casinos and online providers to offer sports betting. Of course, many sportsbook pay per head solutions providers are already offering this to clients from around the world. Massachusetts, however, wants to generate income from taxes and licensing fees to help fund the state.
However, unlike sportsbook pay per head solutions products, the Governor's bill seeks to only allow online sports betting on professional sports. This means residents will not be able to bet on collegiate sports and other events. Even eSports is excluded from the policy. This bill aims to generate at least $35 million in revenue for the state to help local state programs.
Massachusetts Online Sports Betting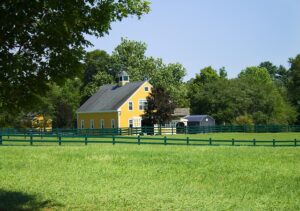 This measure will also allow the state to compete against other betting markets, particularly that of neighboring states. It could have happened earlier, as the state House already had legislation on sports betting in their economic development bill. However, this effort died in the Senate, the institution known for blocking sports betting in the state. Out of all the states in the US, only 20 offer sports betting.
The Governor's bill is not the only one on the table. Other legislators will either revive old bills, or file new ones in the hopes of legalizing sports betting. The Governor modeled his bill from New Jersey's policy on sports betting. New Jersey is one of the biggest sports betting markets in the country. And as anyone in the business knows, the easiest way to open a sportsbook, and earn well in sports betting, is through online wagering. If Massachusetts can pass a bill on this, then residents will finally get access to a growing betting market in the US.