Las Vegas is seeing more wagers, as Nevada launches curbside sports betting. Casinos and brick-and-mortar gambling shops closed due to the coronavirus. Operators are finding ways to keep their businesses afloat. In the case of Las Vegas, drive-thru sportsbooks is part of the solution.
Contrary to public perception, online betting in Nevada is not as easy as signing up in a sports betting site like SportsBettingSolutionAsia.com. In the state, one must register physically in any sportsbook in the state to be able to participate in online gambling. This still requires a person to visit a crowded public venue. And this is not really suitable during a pandemic.
Nevada Launches Curbside Sports Betting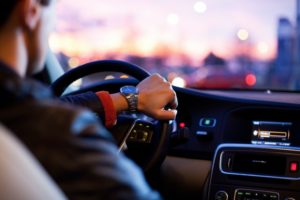 This law somewhat limits or slows down the possible revenue that the state's sportsbooks can earn, as there is an extra step before one can bet through their phones. Sportsbooks are now finding ways to make this easier to their customers, especially when sports betting platform providers are making this a very easy process.
The drive-thru service will allow people to register, and even take in wagers, although there is still risk for people as they are forced to leave the safety of their homes just to register. If the state allows mobile registration like in other states, then this would be a lot easier for Nevada sports bettors.
Mobile Betting Growth
This is also one of the reasons why Nevada's mobile betting market is lower than other states. Specifically New Jersey and Pennsylvania. These states are seeing around 90% of sports wagers from mobile betting platforms and similarly, casino pay per head platforms.
With Nevada's limiting registration policy, only 63% of wagers are seen from online and mobile sources. The potential for a larger share in betting action will likely increase. For now, those who want to place wagers will have to do it in drive thrus. Unless you go for your favorite online sportbooks, of course.