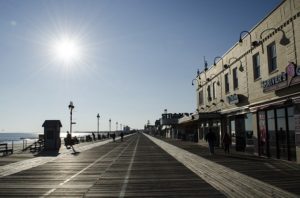 During the months when the sports industry was shut down, and casinos were all closed, New Jersey's betting market plummeted. Granted, they did not reach 0. But what little betting options people had, they took. These months became a period of transition for many aspects in the industry. People shifted to online gambling using the best sports betting software. People also started to try other online gambling options. Some wanted to earn more money, so they went online to open a sportsbook.
New Jersey has long been the role model of gambling- specifically online gambling. The state has a very accommodating sports betting and online gambling policy that allows people easy access to both retail and mobile betting. So when times were tough, New Jersey was still surviving. Barely, but still hanging there. Naturally, once sports was back, and restrictions were lifted, New Jersey is also one of the states with the highest numbers in betting handle.
New Jersey's Betting Market
The state's July numbers are quite phenomenal, given that we are in a pandemic. The total sports handle for July is $315,118,805. This is 91% higher than June's $165,014,553. It's also 167% higher than May's $117,821,281. Again, these are really good numbers, especially when you compare them to other markets in the US. In fact, July 2020's numbers are even 25.4% better than Coronavirus-free July 2019's $251,371,272.
And if you look at the sports events offered by pay per head sportsbooks in July, the calendar was not even in full blast. The big US leagues like the NHL, NBA and MLB resumed late in the month. Retail casinos were open early in July, but there were very strict health measures to be followed. Internet gaming also shows an increase in handle, but not as high as sports betting. If anything, New Jersey shows us what we can look forward to: better sports betting action in the months to come.