The New York sportsbook industry opened its doors to online sports betting recently. And the enthusiasm for this was big enough that New York sportsbook operators have recorded more than 1 million new registrations. Online sportsbooks launched back in January 8. Since then, the local industry has seen 1.2 million new accounts, with 770,840, or 87.8% of them new to regulated online sports betting.
This is encouraging for those who are learning how to open a sportsbook. It means that when they join the industry as bookies, there is a large market that they can tap. As sports betting becomes more popular across the country, those who manage a sportsbook pay per head will be able to invite more players than ever.
New York Sportsbook Industry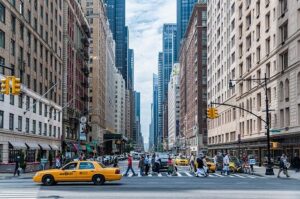 The potential for sports betting in New York has always been big. New York has around 20 million residents, and the most populous state with sports betting. Prior to the launch of online sports betting, residents could only place bets within the premises of tribal casinos further upstate. This has been a problem for many, as it is actually easier to cross over to New Jersey and place a bet on an online sportsbook. To understand their dilemma more, New York city, with around 8.4 million residents, is 100 miles away from the closes New York casino. Indeed, taking the train and crossing over to New Jersey is shorter, easier, and cheaper.
Which is why online sports betting has always been something that operators wanted for New York. Given the size of their population, online sports betting would definitely bridge the gap between players and retail sportsbooks. And just a couple of weeks into it, we can definitely see what industry experts mean. And if you want to be a part of this and create your very own online sportsbook from anywhere in the world, here is a quick guide on what to look for in a pay per head service. Get into the market as early as you can, so you can establish a regular group of regular players as soon as possible.