Reading about the future of online sports betting in New York is about as sad as reading about Cambodia casino news. New York continues to lose potential revenue from sports betting. Currently, its residents travel to nearby New Jersey to place their wagers instead of driving far out into their own state to visit local casinos. Yet still, New York still says no to online sports betting.
This is not a new announcement. Most analysts saw this from the annual budget proposal that Governor Andrew Cuomo has for the fiscal year 2021. The plan, it seems, for sports betting, is a small expansion of the local industry.
New York Still Says No To Online Sports Betting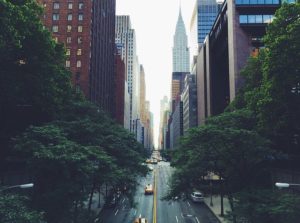 To recap, New York currently allows sports betting in upstate casinos and tribal gaming facilities, no more. In fact, sports betting is limited to sports lounges. The Governor believes that the state's constitution will need to be changed for online sports wagering to become legal. And under his influence, hardly any effort on changing this is happening.
What we are seeing, is a very minimal effort to appease sports bettors with plans to expand current sports betting venues. Where? Still within the property. So instead of allowing the convenience of what you will find in pay per head casino and sportsbook operations, you get extra kiosks in the properties.
Without the legislature passing digital wagering bills in the next few months, its very unlikely for us to see sports betting in New York. Not only that, but bettors will be losing out on more competitive lines, as well as features from sportsbooks like a player prop bet builder. They will still have to make the drive or the train ride to New Jersey to do that. Thanks to New York, New Jersey gets a little extra revenue on online wagering.