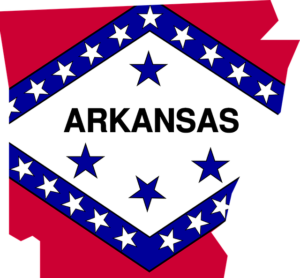 Many PPH sportsbook bookies are enjoying a steady rise in betting activity. With football season in full swing, plus the upcoming NBA season before the year ends, the numbers will be even better. Meanwhile, the Arkansas sports betting handle may be lower than other states, but it still is admirable for gaining a 65.7% increase in the betting handle. This amounts to around $2.6 million more in wagers between September and October. The betting handle for October is $6.56 million, while September's handle is $3.96 million.
It should also be worth noting that Arkansas does not offer online sports betting within state limits. There are only 3 sportsbooks operating in the state. These may be possible reasons why their numbers are not as large as other states in the US. Other states are managing health betting markets even if they are in the middle of a pandemic, thanks to online sports betting, among others,
Arkansas Sports Betting
Arkansas is not really that young of a betting market. It did, after all, launch in July 2019. However, its lack of betting options for its residents is severely hampering the state's potential to have a robust sports betting market. Many pay per head bookie service providers are now getting a lot of new sign ups. This means online wagering can unlock a larger betting market in the state.
And just like no bookie pay per head is like another, so are betting markets across the country. Some states have better sports betting policies, which allows for a larger reach in terms of reaching the local betting market. For instance, Tennessee has an online-only sports betting market, and they have $27 million worth of handle in their first month alone. We are not even mentioning big states such as New Jersey and Pennsylvania, as these two states alone are capable of generating a billion a month in handle combined.