We could possibly see online sports betting in Arkansas happen just before the NCAA SEC Tournament. This week, the matter of legalizing online sports betting in Arkansas will depend on the vote of a legislative committee in the state. The Joint Budget Committee will vote tomorrow. The vote will be whether they will allow for mobile betting across the state, outside of casino property. This will be a huge leap for the state, which currently only has 3 casinos.
Sports betting has been legal in the state since July 2019, but is only limited to retail sports betting. Adding sports betting software and making it available to residents will definitely boost the local sports betting industry. And it would be perfect timing, really. The SEC's Arkansas Razerbacks are ranked 23 nationally, and will attract a lot of betting action among sportsbooks in the remaining weeks.
Online Sports Betting in Arkansas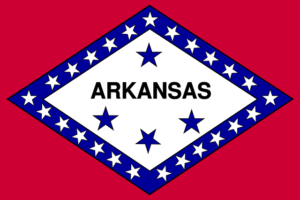 In fact, if you want to create your own sportsbook, you should probably do so now. College basketball could be a great payday for your bookie operation. The Southeastern Conference or SEC Men's Basketball Tournament will be on March 9 through 13. It will take place in the Amalie Arena in Tampa. This tournament alone can generate heavy wagering given that the Razorbacks will be playing. But more than that, as we move on to Selection Sunday, more exciting games will be available. The Razorbacks, for instance, have a 20-6 record, and could be playing in the NCAA Tournament.
Selection Sunday alone can keep you busy managing wagers coming in left and right. As long as you are using a good sports betting solutions provider, then you will be able to manage your sportsbook easily. The NCAA Tournament starts March 15, while the semifinal games will be on April 2, and the national title game on April 4. Many bettors hope that mobile wagering would go live before the SEC tournament so that they will be able to actively bet on all of the remaining NCAA games.