Online sports betting in Mississippi is not likely to happen soon- at least not outside casinos. Currently, the state allows for online sports betting, but only if the bettor is within casino property. It kind of defeats the purpose of having online sports wagering. Most in the sportsbook pay per head industry offer bookie software so that players, regardless of where they are, can easily view odds and place a wager.
By limiting the area in which people can place wagers, you are also limiting your potential to generate more handle, thus compromising your ability to earn a lot. And this is something that legislators are looking into, if we look at the latest sports betting-related bill that was passed unto law recently.
Online Sports Betting in Mississippi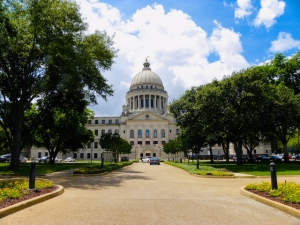 Governor Tate Reeves signed House Bill 606, which is the first step towards online sports betting in the state. The bill will authorize a mobile sports betting task force. They will conduct research and finalize the details for future online sports betting legislation. This means that online wagering outside of casino properties will not happen this year. Again, given how providers like EasyPayPerHead.com can easily provide bookies with the best sports betting software, legislators will need more time to study many aspects of wagering. This will likely include betting restrictions, tax rates, and such.
The set up is similar to that of New York. New York previously only offered online wagering in tribal casinos, which were hard to access for most residents. But last year, the state finally implemented online sports betting across the state. Today, it is now one of the biggest, if not the biggest market for sports betting in the country. If you want to know more about online wagering, and how you can own an online sportsbook, these sportsbook pay per head reviews can be of great help.

Easy Pay Per Head
Average rating:
0 reviews