The Oregon sports betting market is finally seeing signs of improvement. After 2 straight months of a decline in betting handle, this April, Oregon's sportsbooks are finally faring better. Many pay per head bookies saw lower numbers back in February, as is the case with practically every sportsbook around. However, most of these sportsbooks were able to bounce back quickly in March, getting back on track easily.
Why is it different in Oregon, then? There are a few factors that sportsbook pay per head experts are looking at. First, Oregon's betting market is unique in that the state has a single source of sports betting. This means that they only have one sportsbook, which is run by the state's lottery. Second, is that the state does not allow betting on college sports.
Oregon Sports Betting Market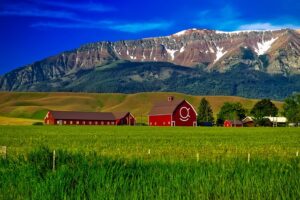 Having just one source for sports bets means just one set of lines for players to bet on. This is severely limiting, and players may be getting undervalued odds if the sportsbook is not performing well. If you look at an online bookie software provider, for instance, you will see that they have multiple bookies using their software. These bookies offer very similar lines, but its doubtful you will find identical numbers. This gives the sportsbooks the chance to offer attractive lines to get players to bet on their sportsbooks.
Next, is the fact that players can't bet on college sports. What was the most popular event in March in the US? College basketball. Without March Madness wagers, Oregon's bettors bet less than other states. Or at least, they bet elsewhere. The state has a $29.6 million betting handle in February. In March, the handle is $24.055 million. This April, the betting handle finally improves at $25.323 million, a 5.3% increase. While good, its best to wait until current legislation in Oregon will pass so that they could expand to have more operators, and, hopefully, a better betting market.