In the latest gambling news here in Easy Pay Per Head, we'll talk about one of the most promising mobile and online sports betting markets in the US. The Rhode Island mobile betting market continues to grow, and is breaking records with its September handle.
The mobile betting handle for the state for September is $14,091.055. This is 27.2% higher than August's $10.4 million. The new record for the highest mobile betting handle comes at the one-year anniversary of Rhode Island allowing mobile sports betting.
Rhode Island Mobile Betting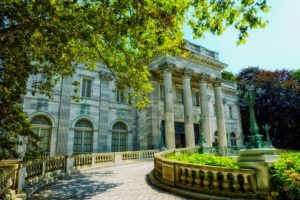 Granted, the numbers are still lower than retail betting in the state. Mobile is $14.09 million, while retail sports betting is $17 million. Add the two together, you get $31,293,150 for the state's total sports betting handle for September. The total handle is also very close to beating the state's highest handle record. So far, the highest monthly betting handle in Rhode Island is December 2019 at $31,670,511.
Many pay per head solutions experts are attributing better access to mobile betting as one of the largest reasons why sports betting is recovering faster than many are expecting. In fact, the September total handle in Rhode Island is the highest record for the year so far, beating the February 2020 record of $28.1 million.
Sports Betting in Rhode Island
As many pay per head sportsbooks are seeing, the numbers are expected to increase before the year ends. September in Rhode Island alone shows us a 35.4% increase compared to August's $23,116,965 million. Meanwhile, revenue in September is $2.353million. This is 65.3% higher than August's paltry $1.423 million. Looking at the upward trend of sports betting across the world, particularly in the US, we can see better months ahead for Rhode Island.