It looks like things are finally looking up for New York, as a sports betting bill in New York assembly finally moves along. For those who would want to learn how to be a bookie, do not worry. The process of creating and starting your own sportsbook will not be as arduous as how New York projects it to be. Its just that in New York, efforts on sports betting are quite slow, but is finally moving faster.
Here is what we have so far. The New York state Senate has a sports betting bill that is not with the finance committee. The State Assembly has a similar bill as well. Meanwhile, Governor Andrew Cuomo also announced his 2022 Executive Budget, and emphasizes the need for mobile sports betting in the state. This is a different tune that what he was singing in the past two years.
Sports Betting Bill in New York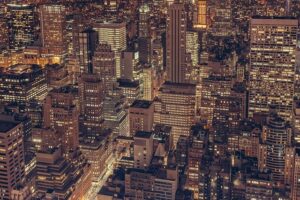 Just like any online bookie software, the types of gambling options available varies. In the US, sportsbooks can offer anything, as long as the state allows it. In the case of New York, we are seeing different models in the senate, assembly, and the Governor's versions. The Governor prefers to have a lottery model with a limited number of sportsbooks. While it is more welcoming than his previous stance, this kind of model is not that successful in other states.
If you look at Easy bookie pay per head services, for instance, it allows for having a lot of lines available. As a bookie, you can adjust these anytime to fit your line management, or to be more competitive with other sportsbooks. Having more betting options available for the public gives a much healthier market. Also, it gives the bettors more options and better value than more limited markets. The bills put forth by the legislature is much more encompassing. Not only will they talk about mobile betting, but it will also allow for betting in stadiums. Casinos, and arenas, which will help generate jobs as well.