In the latest in sports betting in Delaware, we'll take a look at its June numbers, as well as the factors that are affecting the local sports betting market. In May, Delaware has a total betting handle of $7.06 million. For June, this number drops down by 15.6% to $5.95 million. Meanwhile, Delaware's May revenue is $0.67 million, which also drops down by 4.9% to $0.64 million.
And for those who offer more than sports betting in their online bookie software, we are also taking a look at iGaming in the state. iGaming in Delaware is at $36.7 million. This is 24.1% higher from April's $21.5 million. Online gaming and poker are legal in Delaware. However, there is no online sports betting in Delaware.
Sports Betting in Delaware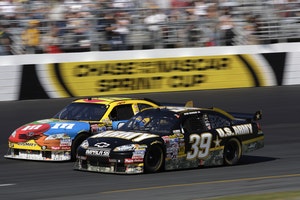 This is, perhaps, why we are seeing such good growth in iGaming in the state, while sports betting is lagging behind. For those who are learning how to be a bookie for dummies, online sports betting is being taught as the best route to a profitable sportsbook operation. Delaware's numbers clearly prove this. In fact, the number for sports betting tends to increase when there are NASCAR games. Not just because sports bettors are betting on the race, but because some sportsbooks are right next to the venue, which makes sports betting accessible to residents.
However, having online sportsbooks in the state will be even more accessible to Delaware residents. Bookie pay per head services are thriving, with so many bookies going online in offering sports betting to their players. Even states near to Delaware have successful sports betting markets, where online sportsbooks are the star in terms of generating betting activity.
Currently, there are no efforts to expand the current sports betting law in the state to allow for online betting. Studies and actual data from neighboring states such as Pennsylvania and New Jersey show that online sports betting is a huge factor in developing local sports betting markets.