In the latest bookie pay per head news, its been a good year for sports betting in Iowa. While there was a slight slump in handle in February (as most states have), March has been good in terms of both sports betting handle and revenue. The market is clearly growing in Iowa, as there are a few sportsbooks who have launched in this year.
The total sports betting handle for Iowa in March is at $161.4 million. This is 12.4% higher than February's $143.6 million. It is also a whopping 724.6% higher than March 2020's handle of $19.6 million. The previous highest betting handle for the state was back in January, at $149.5 million. Meanwhile, revenue from march is also a record high at $13.5 million. This is 74.5% higher than February's $7.7 million. It is also 946.8% higher than March 2020's $1.2 million.
Sports Betting in Iowa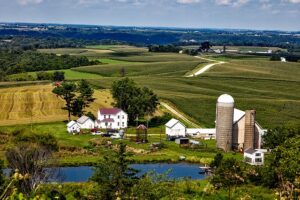 The numbers for betting in Iowa is largely attributed to the NCAA tournament. College basketball, particularly March Madness, was a very popular event. Iowa was able to win in the first-round, but bowed out of the game by Oregon in the second round. As for online sports betting, the handle is also a record at $139.4 million. This is 11.3% higher than February's $125.2 million. It is also 946.8% higher than March's 2020's $13.3 million. The popularity of online wagering is what rives many to create their own sportsbooks through the best sports betting software.
For those who are wondering how does a sportsbook pay per head work, its basically a software service you use so you can easily create and run your online sportsbook. If you look at the numbers on online wagering in most states, you will see a steady increase in the number of people using, as well as the wagers made. This makes online sportsbooks a great option for many.