The Lone Star State has been talked about a lot in gambling news circles. Mainly because this is the first time that we are seeing traction in any Texas betting bill in the legislature. Those who use a pay per head bookie software already know how hard it is for some states to be open to legalizing sports betting. And Texas is notoriously on the top of that list. But despite this, the House of Representatives passed HJR 102.
HJR 102 aims to amend the constitutional constitution to allow sports betting in the state. The bill passed with 101 votes in the House, so did its companion bill HB 1942 with 82 votes. These bills are now in the Senate, and seems to be gaining traction. However, the state may face a big problem in passing the bill, as stated by Lieutenant Governor Dan Patrick. The optimism that bettors have may have to be put on hold, and so will the state coffers. You can learn how bookies earn money here. This will help you understand how sportsbooks earn money, and how other sectors can either directly, or indirectly benefit from sports betting. Because should the state regulate betting, they can collect millions in tax revenue each year. If anything, it should have been good motivation for legislators to pass the bills.
Texas Betting Bill Potential Hurdle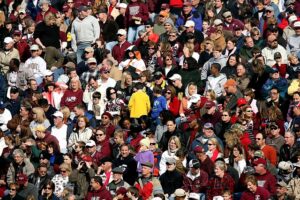 Lt. Gov. Dan Patrick went on Twitter to remind everyone that Texas is a red state. The sports betting bill that was passed was from a House with a Democratic majority. However, things are different in the Senate. He says that the sports betting bill will not be referred, and that they cannot waste limited floor time. He also added that there is little to no support from the Senate GOP. Basically, they are saying that the bill will be DOA in the Senate.
If this happens, it will be at least two years before Texans will be able to see sports betting in their state. A lot can happen in just two years. In fact, you can build and manage a successful sportsbook with your per head sportsbook software in the time it takes to draft a sports betting bill, or maybe even less. Imagine how much you can earn in the couple of years.
The same goes for the Texas state government. The potential to earn millions from taxes and licensing fees could fund a lot of economic and social programs in the state. Legalizing sports betting can help the local economy and improve employment rates.

Easy Pay Per Head
Average rating:
0 reviews