Sports betting in Rhode Island has not been as successful as other states, but August was a good month for the state. The total sports betting handle of Rhode Island for August is at $24,042,834. This is 8.8% higher than July's $22,095,960 handle. And if we compare it to last year, we still see a 4% increase over August 2020's $23,116,965.
This is good news, and quite encouraging for those who want to create an attractive gambling website. In fact, the state's mobile handle was also doing better for August. The mobile handle for Rhode Island in August is at $11,826,464. This is 6.6% higher than the mobile handle back in July at $11,099,005. The mobile handle is also better by 13.3% from August 2020's handle of $10,436,956.
Sports Betting in Rhode Island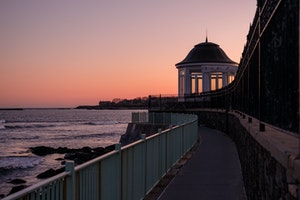 And, as important as it is in your online bookie software, we are taking a look at the bottom line of Rhode Island sportsbooks. The sports betting revenue of the state is at $1,129,859 for August. This is an unfortunate 65.4% drop in revenue from July's $3,263,276. Meanwhile, it is 20.6% lower than the previous year's monthly handle of $1,423,391. This is the lowest monthly revenue in the last year. Mobile revenue is at $723,453.
Mobile still takes the majority share in revenue, despite retail sportsbooks taking in more wagers this month. EasyPayPerHead.com is optimistic that the numbers for betting markets across the country will continue to recover. In the months to come, more markets will be reporting higher handles and revenue. After all, college sports, football, basketball, and of course, baseball, will all be keeping bettors busy for the remainder of the year.