The sports betting industry in New York is one of the most limiting we have seen in the US. Which is quite ironic considering the huge potential that the state has in terms of capturing a betting market. Instead, the state is losing potential revenue while New Jersey earns more. Unfortunately, New Yorkers find it easier to cross state borders to place bets than to place bets in a New York Sportsbook. Most of the blame is on the fact that there isn't any decent sports betting software in the state that is accessible to many.
Understandably so, retail sportsbooks were shut down due to the pandemic. But unlike pay per head bookie sportsbooks, New York has no mobile sports betting capabilities. Casinos and sportsbooks were able to reopen after the lockdowns. They reopened last September 9. However, the betting revenue for New York is only at $1.4 million.
Sports Betting Industry in New York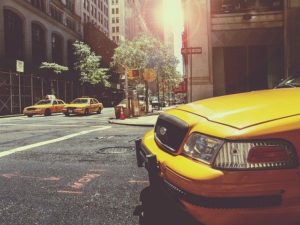 Again, with the absence of a healthy online and mobile wagering industry in the state, the numbers are unlikely to see the likes of its neighboring states. New Jersey's September handle hits a record-breaking $748.6 million. The revenue from sports betting by the state for the month is $45.1 million.
Many pay per head experts always emphasize that by making sports betting accessible to many, growth will follow easily. Currently, sports betting in the state is limited to upstate casinos that are inaccessible to many. Instead of being able to just open an app on your phone, or log on a site in your laptop, New Yorkers need to drive upstate to place a wager.
Of course, when becoming a bookie, you'll know that those who bet on sports will most likely be placing bets multiple times during the week. Thus, driving out to place 1 measly bet is impractical, and likely will discourage people from betting. If the state wants to generate revenues from sports betting to help their fiscal woes, then they the state assembly and Governor Cuomo will need to pass the mobile sports betting bill passed by the Senate last year.