The French Open will be starting in a few days, and sportsbooks are getting a lot of varying action on the men's tournament. Easy sportsbook pay per head experts are seeing a lot of possible contenders, and its difficult because these are the biggest names in the sport. If anything, this year is complicated enough that many are asking, who will win the Men's French Open?
Things were pretty simple in the French Open for the past decade or so. Since 2005, Rafael Nadal bags the La Coupe des Mousquetaires. Nadal is such a name at the French Open that his win loss record is 93-2. He has won about $22 million in the French Open over the years.
Will Nadal Still Win the Men's French Open?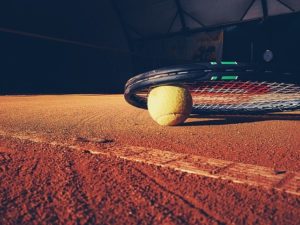 Things will be different this time. Instead of playing in May, they will now play in September. To anyone, this seems unimportant. But those who want to know how to become a bookie should know that in tennis, this means that cooler weather means damper courts. This could potentially affect the performance of players.
And for Nadal, this could be the least of his problems. He has taken time off playing, only participating in one tournament since the pandemic started. He lost in the quarterfinals of the Rome Masters. But if he somehow scrapes a win, this will be his 20th Grand Slam title, same as Roger Federer's record.
French Open Favorites
Djokovic is, of course, another crowd favorite. And given the conditions of the claycourt in September and October, Djokovic has an opportunity to shine. Dominic Thiem is also on the list, who also plays great in the clay. That is, if he gets past Marin Cilic in round one.
For the latest betting lines on tennis, make sure to go to a highly recommended, all in one gambling service provider. That way, you know that you are getting lines with good value, from a reliable sportsbook provider.