After almost 20 years playing for Barcelona, Lionel Messi wants to leave the club. It is very hard to imagine Barca without Messi, but a series of events that have happened in recent years have made Messi decide to leave. The team at EasyPayPerHead.com believes that this separation could get (please excuse the pun) messy. As Messi leaves Barcelona, there are a hundred questions fans are asking. Like where will he go, or what will happen to Barca? Right now, no one knows anything.
Bookie pay per head sportsbooks are most likely now offering lines on whether it truly is possible for Messi to unilaterally cleave. Some may even be starting wagers on where they think Messi will transfer to. Messi sent a letter to Barcelona requesting to leave the club. Apparently, there is a clause in his contract that allows him to leave for free at the end of the season. So far, Barca says that this clause actually expired last June, and that they are consulting legal experts on this matter.
Messi Leaves Barcelona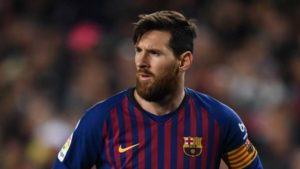 Many fans are hoping that Messi leaving will not end up with war against Barcelona, given the achievements that Messi has shared with the club in his entire career. This year, however, Messi had the worst season, and its also the first time since 2007-2008 that they did not win a title. Less than a couple of weeks ago, Barcelona embarrassingly lost 8-2 to Bayern in the Champions League quarterfinals. Messi has been very vocal about the situation in Barcelona, but after the Bayern loss, Messi went quiet.
The news of him sending his letter to the club has made fans angry at Barcelona, wanting to get to the bottom of Messi's issues with the team. This is despite their club president announcing his confidence that Messi will finish his career with the club, and Messi meeting with incoming coach Ronald Koeman.
Where to?
Messi will have few options on which clubs can afford him. Bettors are already taking in action on this. Those of you who have no sportsbook platform yet can read through bookie pay per head reviews to find one. While wagers like these are not directly related to actual games. As many bookies can earn a lot for major news about sports superstars. Current favorites in sportsbooks have Manchester City, Manchester United, and Paris Saint-Germain. These are potential  clubs who can afford Messi.
Messi, the 33-year-old Argentinian, has spent his entire career in Barcelona. He has a record of 6 Ballon d'Or awards. He also plays a huge part in the success of the club. Messi has helped them earn 4 Champions League crowns and 10 Spanish League titles.