Its no secret that LeBron James wants to own an NBA team. And in the past few weeks, he has stated that he wants and NBA Team in Las Vegas, Nevada. If you are learning how to be a bookmaker, you should pay attention to news like this. Sports leagues continue to add expansion teams to their respective leagues over the years. Some due to massive popularity, some to generate money, some for both reasons.
And LeBron James is one of the new NBA players who can financially make this happen. As the first active NBA player to become a billionaire, James has, over the years, invested his money. A lot of it on sports teams. And of course, owning an NBA team will be something a sportsman would like to do.
An NBA Team in Las Vegas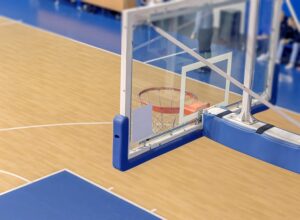 Many sports betting solutions experts find this plausible, but are not optimistic in seeing it happening anytime soon. The more immediate priority of the league would be television rights. After that matter will be solved, then they could possibly start talking about expansion teams. Michael Jordan owns the Hornets, so it will not be the first time that we will see an NBA player own a team in the franchise.
And when it comes to locations, there are two states that come to mind for many a pay per head bookie. The first would be Nevada, and Seattle. Seattle lost the Sonics back in 2008. However, if LeBron will own an NBA team, then he will not be allowed to play for his team. Given James' plans for the future, such as playing alongside his son in the NBA, we will be seeing him in the courts for a few more years. Maybe owning a team will not be high on his list. Otherwise, there will be a lot of important decisions to be made by the basketball star.