In our pay per head software, football, specifically the NFL, gets a lot of action. It is, after all, one of the biggest and most popular sports leagues in the US. And it is getting more exciting for fans of the sport, as we will be entering the playoffs this weekend. It will begin with the Wild Card weekend. So our Easy Pay Per Head NFL coverage for the playoffs will start with our NFL Wild Card Weekend Preview.
The 2023 Super Wild Card Weekend will start off with a 49ers versus Seahawks game. Your bookie pay per head software already has the lines on this, and it looks like it will be the start of a very busy weekend for your sportsbook. The Jaguars will be facing the Chargers as well this Saturday. Meanwhile, Sunday will have games with the Bills versus the Dolphins, the Wikings versus the Giants, plus the Bengals versus the Ravens. The Wild Card Weekend will end on Monday night, as the Buccaneers face the Cowboys.
NFL Wild Card Weekend Preview and Popular Picks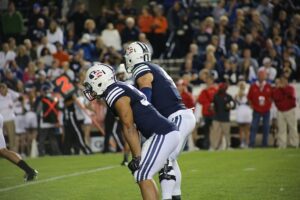 You can check your sports betting software for the latest odds, since they tend to move the closer we get to game time. But a lot of sportsbooks have very similar odds. And this gives us an idea as to who are the favorites for the games. The 49ers are favored to win -10, with an over/under of 42 for the game. Meanwhile, the Chargers are favorites to beat the Jaguars, -1.5, with a 47.5 over/under.
For Sunday's games, the Buffalo Bills are the favorite to win at -13.5, with a 43.5 over/under. Next you have the Giants at the Vikings game, where the Vikings are favored to win -3, with a 48 over/under. The Bengals are favored over the Ravens to win -9.5, with an over/under of 40.5. Finally, one of the most exciting games this weekend, you have the Dallas Cowboys as the favorite with a close margin of -2, and an over/under of 45.5.

Easy Pay Per Head
Average rating:
0 reviews