The NBA playoffs are the most popular bookie news that any in the bookie PPH industry should be keeping track of. With the conference finals happening soon, betting on basketball should be a very lucrative venture for those who either bet on the NBA, or those who own sportsbooks. Let's take a look at the Eastern Conference Semifinals, particularly the series between the Miami Heat and the Philadelphia 76ers.
A bookie pay per head favorite, the Miami Heat took down the Atlanta Hawks in 5 games in the first round. In 4 out of those 5 games, they won by a double-digit margin. Meanwhile, the 76ers beat the Toronto Raptors in 6 games. For basketball fans, this will be an exciting face off between the two teams, as the last time that the Heat and the 76ers met in the playoff season was back in 2018, where the 76ers beat the Heat in 5 games during the first round.
Bookie News: The Heat and the 76ers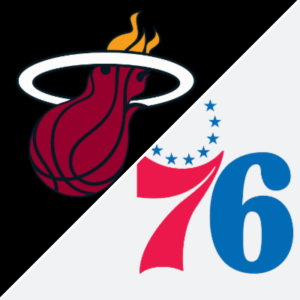 For those who use a bookie pay per head solution for their sportsbooks, keep track of your lines and wagers, especially if you get updates on key players of both teams. The 76ers Joel Embiid is out indefinitely, while both Jimmy Butler and Kyle Lowry both missed games in the first round. Many fans are looking forward to see how Butler will be playing against his former team.
Another thing to look forward to, is that this will be a series of games of strategy. Remember that both teams have coaches who are on the NBA's Top 15 Coaches of All Time. Doc Rivers (76ers) and Eric Spoelstra (Heat) will be going head-to-head, and it will surely be something worth watching, and betting on. The first game will be on May 3, so there will be a lot of time for you to check the betting lines and place your wagers.